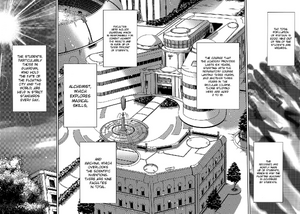 Mistgun (ミストガン Misutogan) is the academy of which every student attends to. The academy is 3000 meters above sea level. The population of students are 6000 and 9 out of 10 students are wizards. The age range is from 2-18.
The Floating city for the academy is mostly made up of the students who live there, a reason why it is governed by students.
Facilities
Edit
There are nine facilities in total:
They are responsible for the combat with insects. 
They are 3 percent of the population of students.
They explore the magic in the world.
They overlook the scientific inventions.